THE JAGUAR
The jaguar is the third-largest feline after the tiger and the lion, and the largest and most powerful feline in the Western Hemisphere.The jaguar is a compact and well-muscled animal. There are significant variations in size and weight: weights are normally in the range of 56–96 kilograms (124–211 lb). Larger males have been recorded at 159 kilograms (350 lb).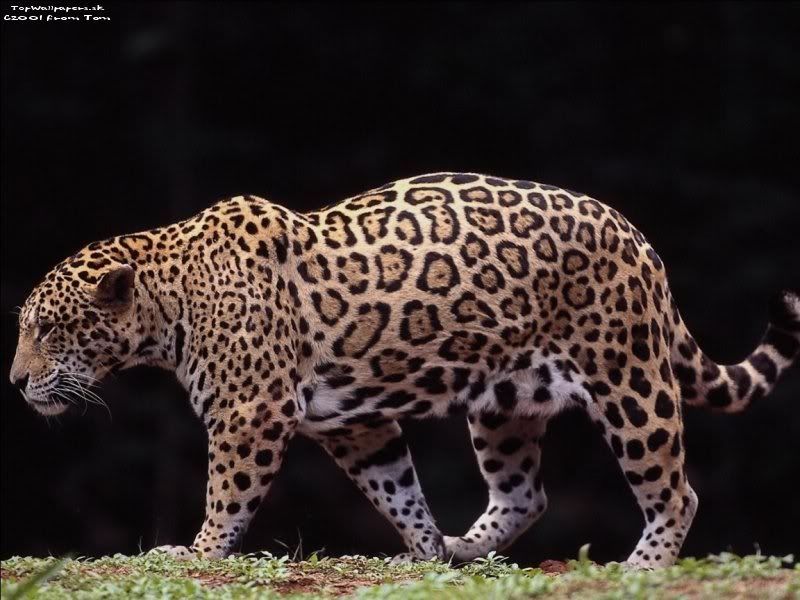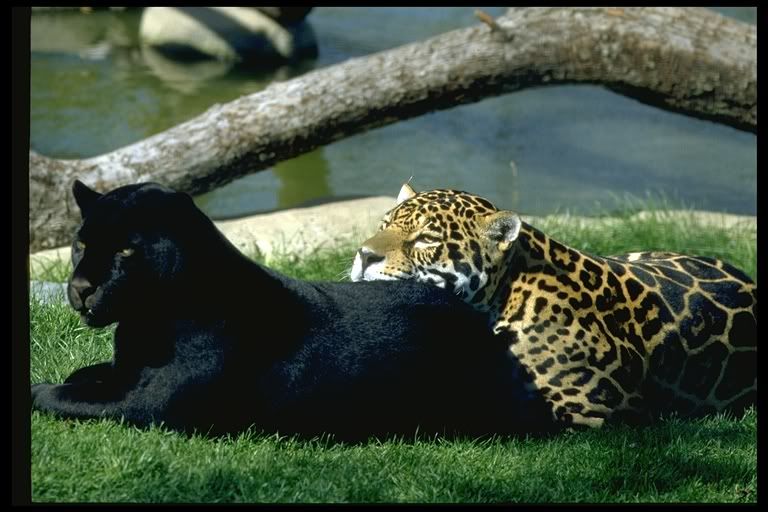 THE LEOPARD

The leopard is an agile and stealthy predator. Although smaller than the other members of the Panthera genus, the leopard is still able to take large prey given its massive skull that well utilizes powerful jaw muscles. Its body is comparatively long for a cat and its legs are short.Males are about 30% larger than females, weighing 30 to 91 kg (66 to 200 lb).Large males of up to 91 kg have been documented in Kruger National park in South Africa.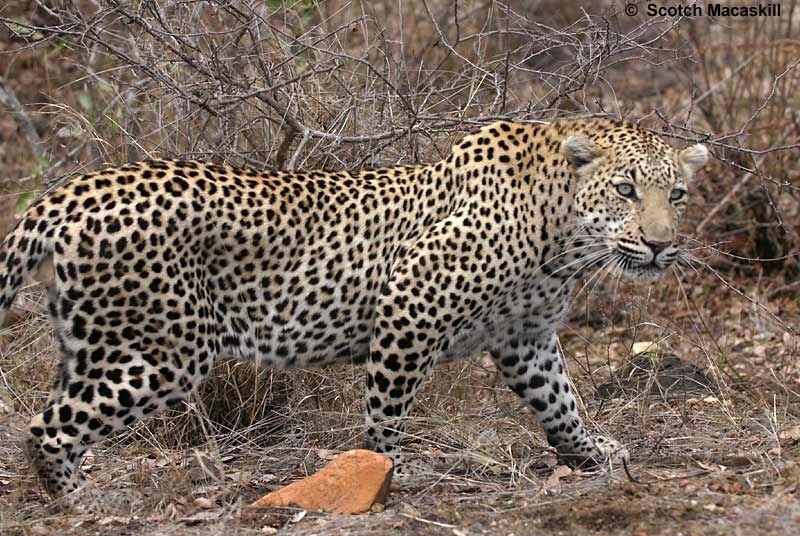 So...they are both males, full of testosterone and willing to "dance"!
We know that both have a BAD temper!...